Valentine's Day is fast approaching. The shops are beginning to fill with cards, chocolate and bubbles which indicates its time to address your menus. We've picked out three of our favourite recipes to help you get the most from Zuma for the most romantic of holidays.
Chilli Hot Chocolate
With their bright red appearance, it's no wonder chillis have a reputation as an aphrodisiac and symbol of love. There's some science to back the theory up as well, they encourage your body to release endorphins – you body's feel good chemical! The combination of chilli with Zuma Dark Hot Chocolate or Zuma Fairtrade Dark Hot Chocolate is a great place to start but, there's an even more intriguing pairing that is perfect for Valentine's Day.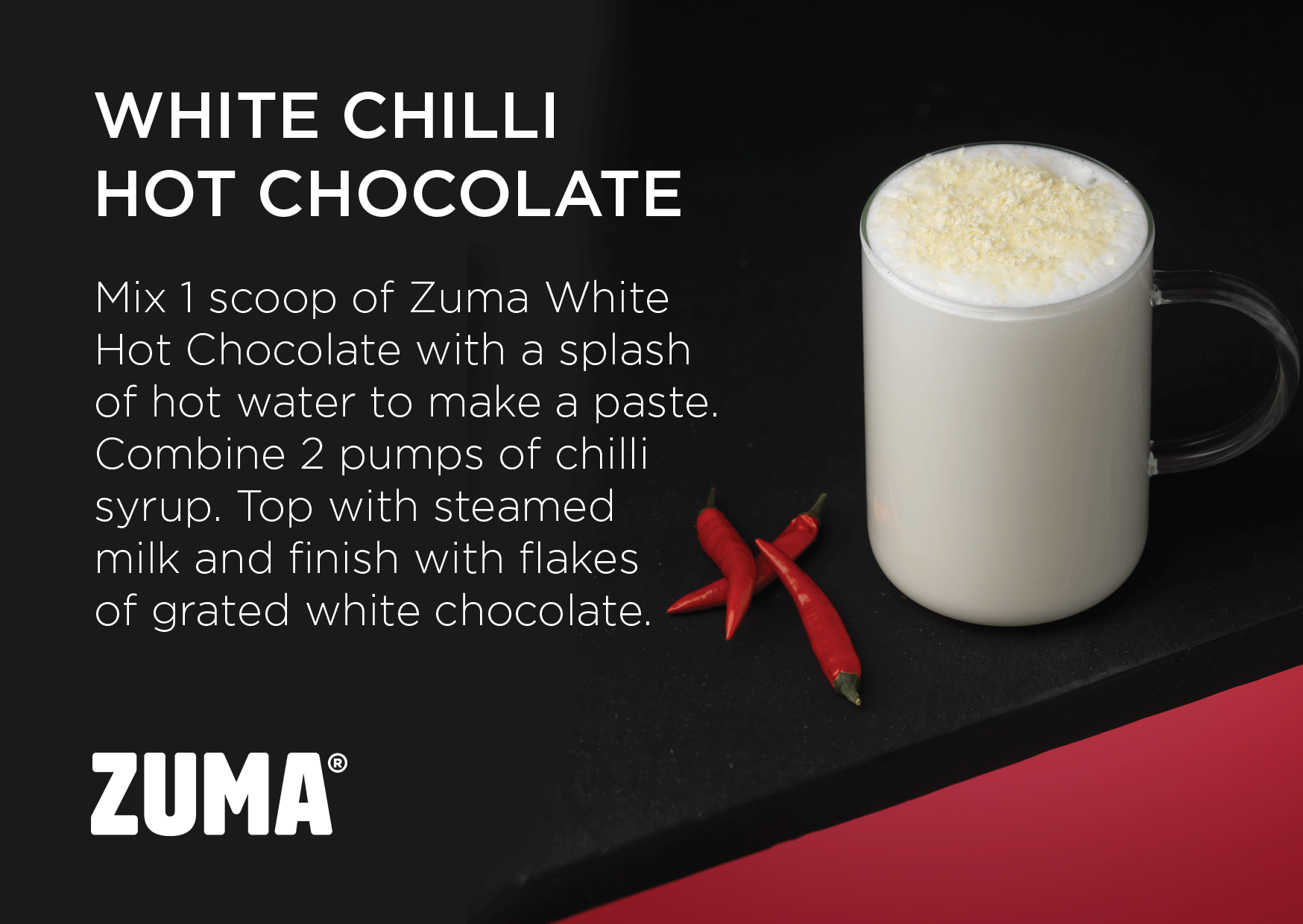 The mellow, creamy sweetness of Zuma White Hot Chocolate is a great counterpoint to the spice of a chilli syrup. For Valentine's, consider renaming your drinks so your customers know they're getting a seasonal special such as Spicy Valentine's White Hot Chocolate. Who can resist a time limited offer?
Raspberry Hot Chocolate
Strawberries might instantly pop to mind when thinking of romantic flavours and treats. Did you know that raspberries also have a high zinc content which is credited with stimulating libido? Try adding a raspberry syrup or puree to your favourite Zuma Hot Chocolate for a sweet and sharp edge.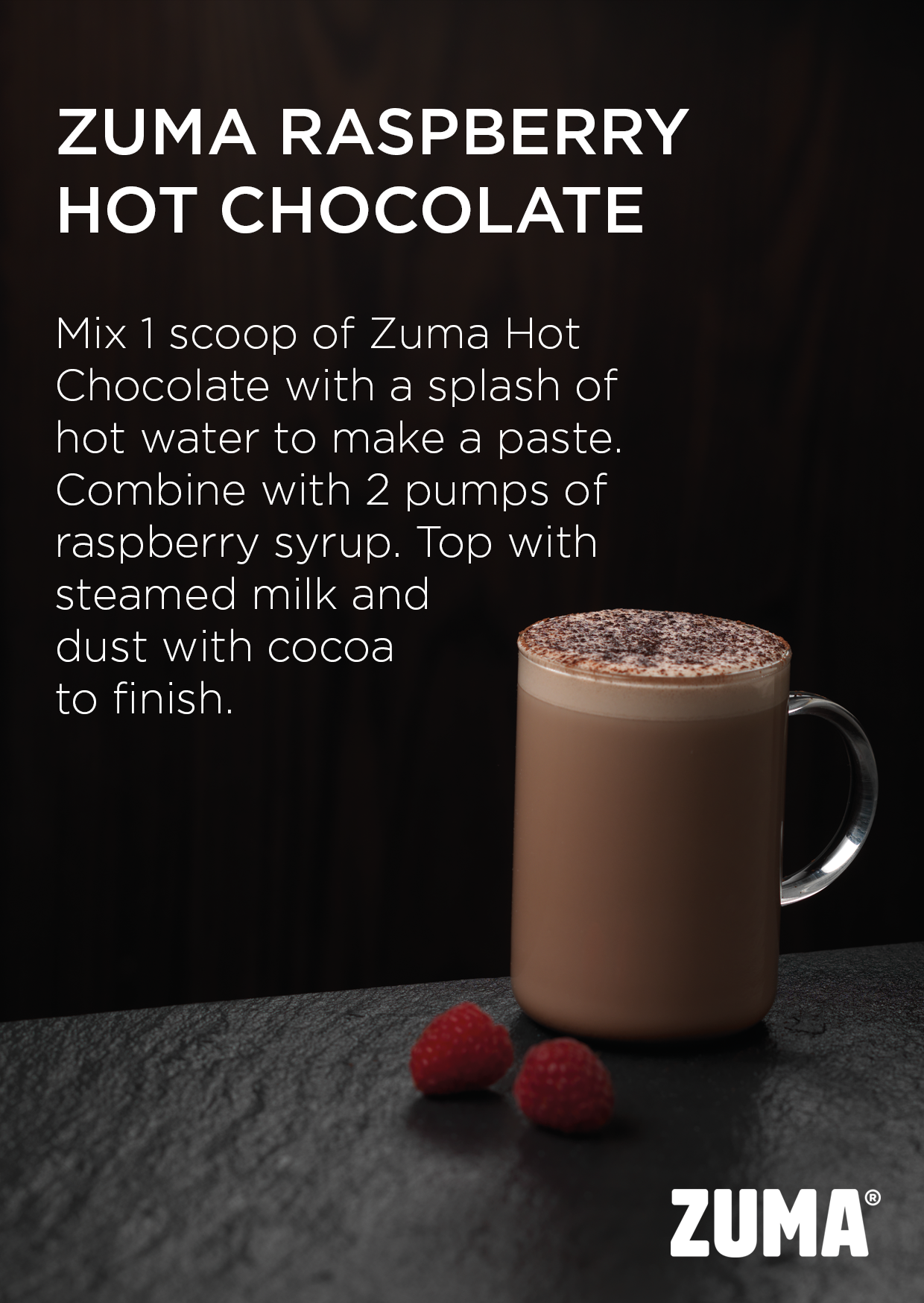 Salted Caramel Hot Chocolate
Whilst the final recipe might not be an aphrodisiac, it is a delicious it does deserve it's spot. Nigella Lawson described it as "a fierce golden trickle of a substance at once sweet, smokey, salty and utterly, indescribably beguiling." To add a really luxurious drink to your menu try the drink below. Don't forego the Zuma Caramel Sauce or whipped cream, this is pure indulgence.